Boys Area All-Star Game Crew

Updated Nov 25, 2015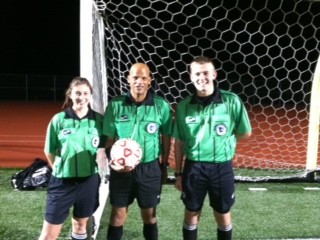 LSSRA Announces 2015 Fair Play Winners

Updated Oct 25, 2015
LSSRA is pleased to announce the individual and team winners of the 2015 Fair Play Awards...
This is the 12th year of the individual awards, which feature a scholarship as well. The boys winner is Sijilfredo Gonzalez of Hermantown. Siji is the second Hermantown player to win the individual award and first since 2009. The girls winner is Ella Perrault of Marshall. Ella is the first Marshall player to win the award in its 12-year history.
The team awards are in their 14th installment. The boys winner this year is Marshall, coached by Mike Sengbush. Marshall has now been given the award four times in its history, more than any other school, though this is their first award since 2006. The girls team award goes to Denfeld, coached by Brandon Stemwedel. This is Denfeld's third award and first since 2008.
Congratulations to both the athletes and the teams!